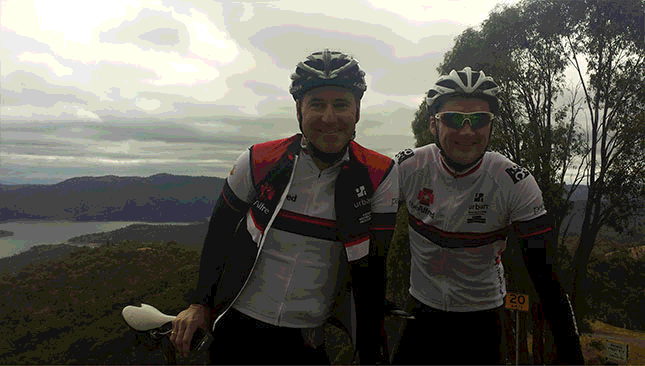 The Great Alfred Bike Ride 2014
The success of this year's Great Alfred Bike Ride was due to the group of passionate and determined riders who undertook over 800km in six days across the Victorian High Country.
An integral component of this event included the community visits to eight regional schools, where the group shared their experiences with local school children.
DRAPAC Professional Cycling provided the participants with an inside view of an elite cycling training camp.
This year's ride director John Trevorrow and ambassador former Olympian, Scott McGrory, assisted participants throughout the ride with their knowledge, guidance and support.
Check back to the news section of this website to keep up to date on all things GABR related and don't forget to check out photos from the ride in the photo gallery section of this website!

Funds raised from The Great Alfred Bike Ride will go towards the planned redevelopment of the Emergency and Trauma Centre at The Alfred.

The Alfred's Emergency and Trauma Centre is one of the busiest in Australia. The changes to the physical space and additional diagnositc and monitoring equipment mean that patients will not only continue to receive the first class care The Alfred is known for, but will receive faster diagnosis, be provided with test results sooner, and have their treatment progressed earlier helping to improve outcomes for all patients.
Thank you to our generous event sponsors